Alexandros Papandreou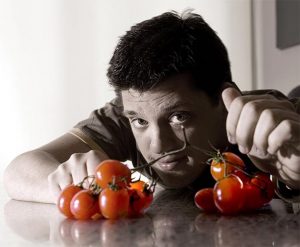 Born and raised in Athens,
I've always considered myself lucky: I've known what I wanted to do in life ever since I was a small child. Cooking was my dream and that was that. That dream came true when I became a Sous-Chef at Ballade Restaurant, Athens, where I worked for almost a year. I furthered my education at École Ferrandi, the French School for Culinary Arts in Paris. The school provided me with the necessary background and expertise in an organized environment which combined impressive infrastructures with great potential for its students.
Once I had completed my studies, my internship took me to the Hôtel Plaza Athénée in Paris and the Connaught in London and allowed me to probe into the actual dimension of the culinary art and become a chef.
My thesis proved my ticket to the U.S.A. and Johnson & Wales University in particular where I taught Principles of French Cuisine to freshmen. Teaching was a fantastic experience for me. For six months I experienced every day the magic of conveying knowledge to people who loved cooking and were willing to learn at the very same time that I learned from them.
At the Johnson & Wales University, I also attended food styling courses, a specialization that greatly contributed to my subsequent professional course and engagement with the media.
My return to Greece meant hard work in restaurants as Executive Chef (Chef de Cuisine), on TV, and in the printed press, as well as collaborations with leading companies in the industry. Today, along with the rest of my professional activities, I have focused on the new space housing my company, Alexandros Papandreou.
The land, the products, the recipes, the people of Lesvos all bring me back for a third year to Lesvos. Let's make a rendezvous at the 3
rd Lesvos Food Fest for new gastronomical experiences!

Alexandros Papandreou
---
Kostis Kostakis
Kostis Kostakis was born in 1981 and is from Vasiliki Ierapetra, Crete. He graduated from the General Highschool of Ierapetra and then attended the Accounting Department of the TEI of Crete. In 2004, he graduated from the School of Tourism Professions of Anavyssos, with a specialty in Culinary Arts, and completed his training practice at the Titania Hotel, in Athens, and at Rhodos Palace. He continued his education at the Chef d'Oeuvre School, where he attended bakery courses, and seminars through which he enriched his knowledge of confectionery products, traditional pies and bakery items. Having worked in various restaurants, an significant period in his career was working in Calypso Hotel on the Elounda Peninsula, and working at the restaurants "Canto" in Glyfada and "MOMA" in Monastiraki, where he was also in charge of the menu. He was the inspiration and creator of the "A la Grecque" shop in Chalandri with handcrafted traditional products from all over Greece, and in November 2017 his first book was published by Psychogios, titled "Handmade Pies ala Grecque".
I am very happy and honoured to be participating in the festivities of the Lesvos Food Fest for a second time! This year we will be making cheese and creating amazing dishes with the fine selection of cheese from Mandamados. So, rendezvous, this July here on the beautiful island of Lesvos!

Kostis Kostakis
---
Manolis Papoutsakis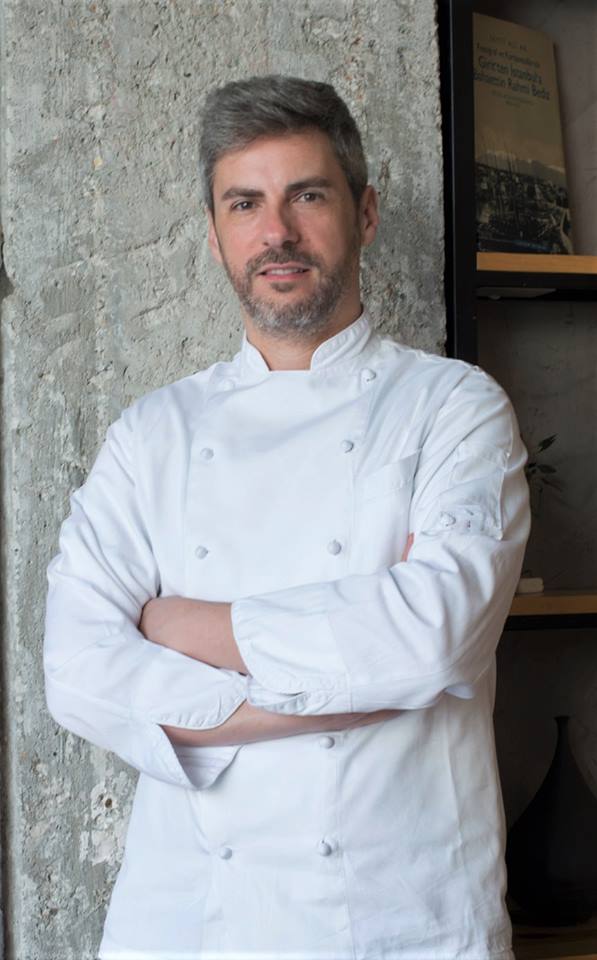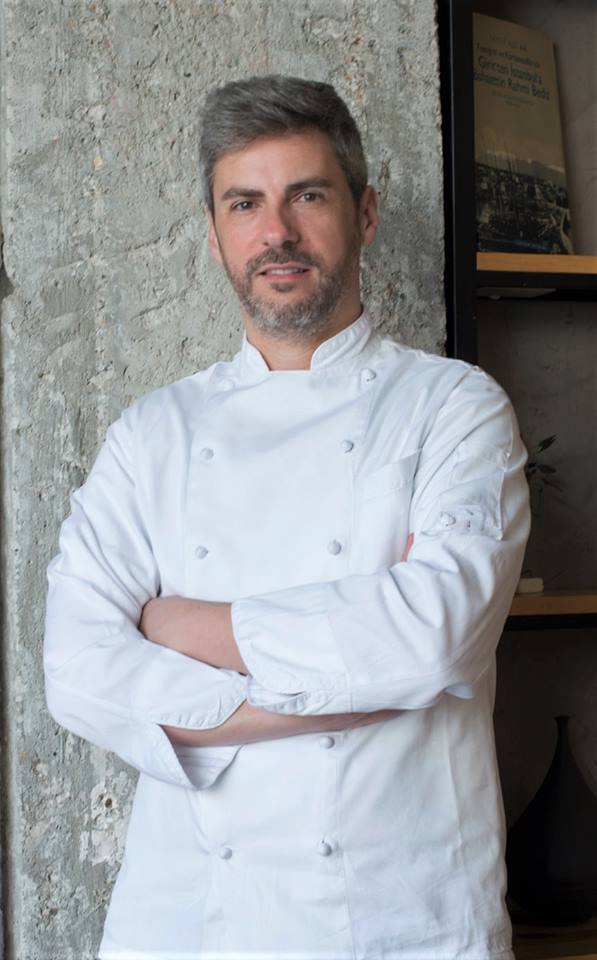 Manolis Papoutsakis was born and raised in Kissamo, Chania, where he completed his basic schooling and training. He received his BA and Masters diploma from the Philosophic School of the University of Rethymno. In the military he received basic training as a cook, which made him realize and decide that cooking would become his profession and philosophy would become his hobby from then onward.
He came to Thessaloniki to conduct his doctoral dissertation and to work in the kitchen of the Cretan restaurant "Myrsini". After working in the kitchens of various other restaurants as well, he decided to open his own Cretan restaurant, called "Haroupi", of which he is the chef.
His restaurant has already been distinguished with the "Golden Cap" audience award, with the "Greek Cuisine Award" from Athinorama, with two stars from FNL, and has given a new dynamic revival to the traditional Cretan cuisine.
He is a regular member of the Head Chefs Club of Crete and has taken part as a judge in Pan-Hellenic cooking competitions (Master chef junior etc).
This year we will be making caramel in Eresos from pure sheep milk. We will be showing people of all ages, both young and old, how tradition can be kept alive and how it evolves while contributing to the preservation of the gastronomic identity and the promotion of a destination without losing its essential flavor and character.

Manolis Papoutsakis
---
Charilaos Theodorellis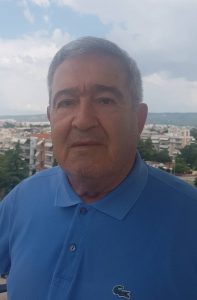 A retired Professor from the Tourism department of the Technological University of Thessaloniki, with a teaching experience of 40 years on gastronomy. Graduated from the same department and the Tourism School in Thessaloniki, particularized on food at the George V Hotel in Paris and his Masters is on Food and Beverage Management. Author of the Gastronomy Book "Επιστήμη και Τεχνογνωσία στη Μαζική Εστίαση"/"Science and Expertise on Mass Dining ".
Chef at Makedonia Palace Hotel, Porto Carras Grand Resort, Sun Beach Hotel. Greek representative in Switzerland, Germany, Austria and Finland promoting the Greek cuisine and taste of Greek food.
---